Whether you identify as lesbian, gay, bisexual, transgender, straight, or another of God's diverse creations:
You can have your wedding here!
Your talents are welcome!
You may take communion- every week!
You can become a member!
We are located in Cortland, Ohio.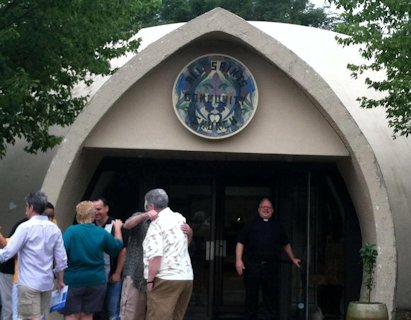 A summer Sunday morning before service.

News
Our schedule of Lenten events for 2022 Ash Wednesday service – March 2 at 7pm Palm Sunday service – April 10 at 10:15am Maundy Thursday service – April 14 at 7pm Good Friday service – April 15 at 7pm Easter service – April 17 at 10:15am Pastor Doug's last Sunday – April 24th at 10:15…
Note: we periodically delete old articles.