Whether you identify as lesbian, gay, bisexual, transgender, straight, or another of God's diverse creations:
You can have your wedding here!
Your talents are welcome!
You may take communion- every week!
You can become a member!
We are located in Cortland, Ohio.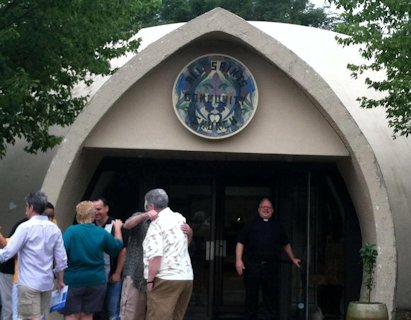 A summer Sunday morning before service.

News
Holiday services schedule We will host our Thanksgiving Eve Service on Wednesday November 24th at 7pm. We will also participate in the Community Thanksgiving Service on Tuesday November 23rd at 7pm at Cortland Christian Church on Grove St. Our Christmas Eve Service will be on Friday December 24th at 7pm. ALL ARE WELCOME! Pastor Doug
Note: we periodically delete old articles.